Chevy/GMC used to make the Kodiak (only from 2006-2009, as a pickup):

It was Ironhide in the Transformer movies(!)

But it was killed (arrogant humans, thinking they could destroy an Autobot). Plus, it had electrical problems.
So the world was without a "Super Truck". Which, frankly, cannot abide. Thankfully, Ford saved us from Decepticons and regular-sized pickups by introducing… the F650.
Here it is dragging a Chevy 3500 down the street(!)
Duh, it comes in a 6-door version: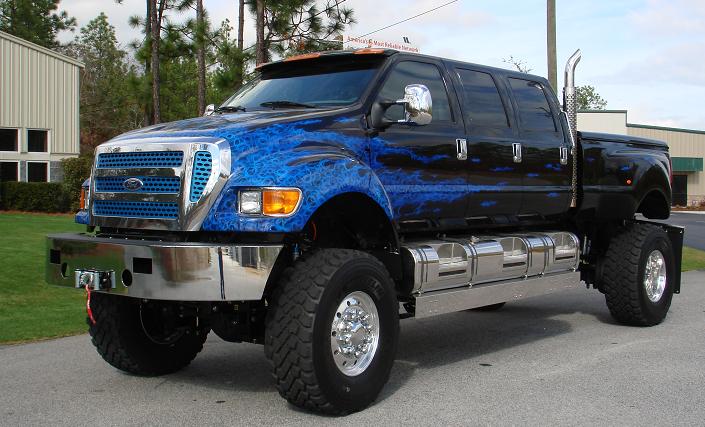 Yes, it comes as a six-door SUV XUV (Xtreme Utility Vehicle). Did you have to ask?:
(As you will see, at the link, they all have names… and extra batteries, and PS3s or XBOXs, and unnecessarily-powerful sound systems.)