Category Archives:
Architecture, Interior Design
Via: Hi Consumption
Kinda rough. But harmonious.
Via: Hi Consumption
"Designed by the New York City-based team at Urban Office Architecture, this home is nestled on a hilly parcel right next to a lake in the Duchess County area of New York. The home was designed for a retired pilot with the objective to "explore the idea of flight as a powerful motivator for architectural darings." A truly unique property, the villa is comprised of three primary spaces: the 30 feet tall living room and kitchen area, the 40 foot bedroom, and the library. Continuing with the aviation theme, the home is exposed to air on all sides, and benefits from plenty of natural light thanks to the floor to ceiling windows found all throughout."
Astonishing vision and execution of that vision.
Also: you're gonna be in shape… everywhere requires stairs. And it is quite the hike to get to the library/kitchen (up, up, way up, over, down).
Stunning.
Via: Hi Consumption
Source: A-cero Architects
Via: Design Rulz
Some people have taste. And taste is marked by what you say "No" to.
"Anyone can collect a bunch of cool stuff, but it takes an eye and restraint to find the right balance."
Great commentary at the source.
Via: Hi Consumption
I have always liked this idea.
You can buy new 40′ x 8′ x 8′ water-proof, insulated containers for ~$5,500. Used ones for ~$3,500. Pretty cheap.
Get 'em on eBay for ~$2,000
This award-winning concept would fit in a container.
Check out the "Illy Push Button" house by Adam Kalkin:
Check out another inspired container house designed and built by Adam: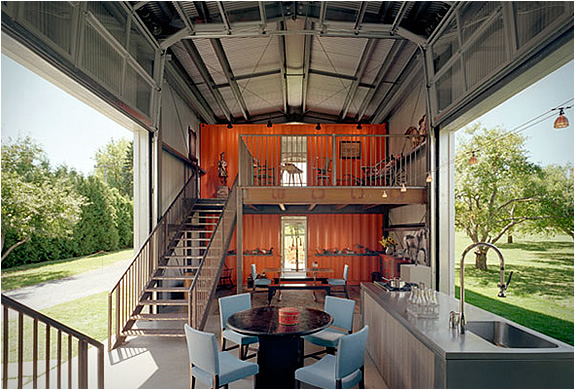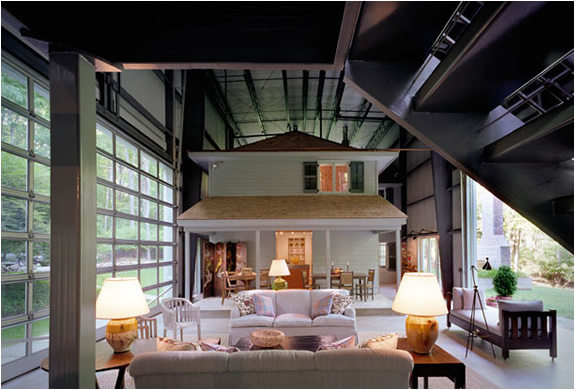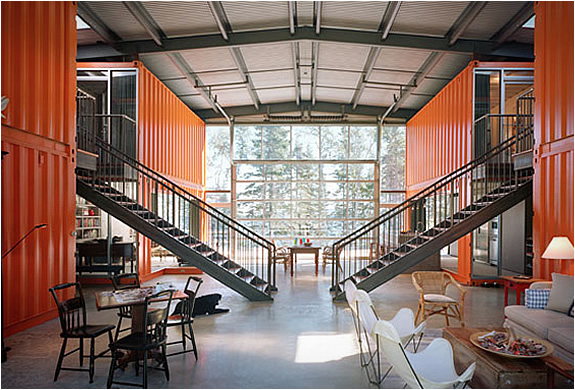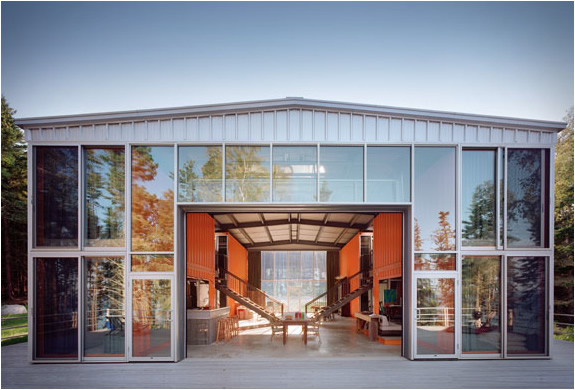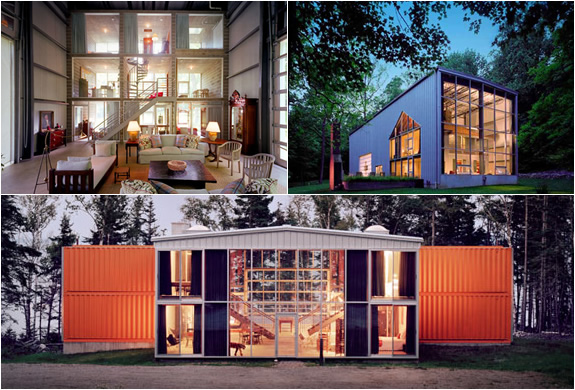 Another cool example here in Costa Rico: